I love Disney's Recess. Spinelli is my favourite character. I like Spinelli because she's a girl but very tough!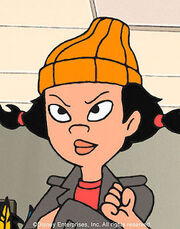 What's your favourite recess movie. Mine is all growed down.
This wiki is awesome I love it. There was some vanadals but the always awesome admins took care of it.! I wish Recess was still on TV. At least I get to watch it on youtube. In real life I am a mix of Spinelli, Gretchen, and TJ.
Well until next time,
Harry_Potter_Rulez