The Hypnotist
Comments

0
394pages on
this wiki
Principal Prickly is hypnotised to think he is a little kid again. Hilarity ensues as everyone tries to get him back to normal.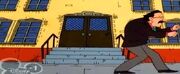 Coming soon.
It's revealed that Principal Prickly is 50 years old according to this episode, and that his birthday is in June.
This episode is similar to the Sabrina, The Teenage Witch episode "Little Big Kraft".
In the episode's Italian dub, Principal Prickly thinks he's 3 years old instead of 6.
Gus only has two lines in this episode.
This was the only episode written by David Shane.
Clips of this episode were shown as a sneak peek for the show's second season as part of Disney's One Saturday Morning on TGIF, which aired in primetime on ABC on September 11, 1998.
T.J. Detweiler - Ross Malinger
Vince LaSalle - Rickey D'Shon Collins
Ashley Spinelli - Pamela Segall-Adlon
Gretchen Grundler - Ashley Johnson
Mikey Blumberg - Jason Davis
Gus Griswald - Courtland Mead
Miss Finster - April Winchell
Principal Prickly - Dabney Coleman
Miss Grotke - Allyce Beasley
Sam - Klee Bragger
Randall Weems/Dave - Ryan O'Donohue
Ashley Armbruster - Anndi McAfee
Teacher #1 - Tress MacNeille
The Amazing Jeffrey/Teacher #2 - Sam McMurray