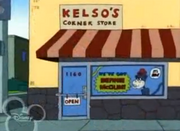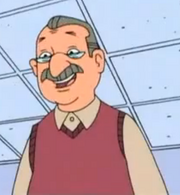 Kelso's Corner Store is the after school hang out place for all the kids at Third Street School (except for Conrad Mundy, Greg Skeens and the Lazy Kid). It's been running since 43 years.
One can buy a treat or a toy there. The store is owned and named after Aaron Kelso.
Ad blocker interference detected!
Wikia is a free-to-use site that makes money from advertising. We have a modified experience for viewers using ad blockers

Wikia is not accessible if you've made further modifications. Remove the custom ad blocker rule(s) and the page will load as expected.