Jason Davis
(born October 14, 1984 in Salt Lake City, Utah) is an actor best known for his voice acting work on the animated TV series Recess, as Mikey Blumberg. He's also the brother of actor Brandon Davis who played Bobby Deavor on Even Stevens.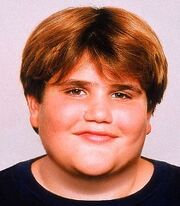 Characters played
Links
Ad blocker interference detected!
Wikia is a free-to-use site that makes money from advertising. We have a modified experience for viewers using ad blockers

Wikia is not accessible if you've made further modifications. Remove the custom ad blocker rule(s) and the page will load as expected.