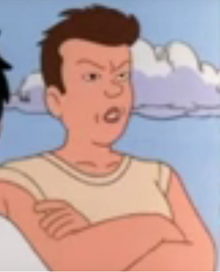 Eric Foster (voiced by Justin Shenkarow ) is a very strong sixth grader and is seen to act as an enforcer of King Bob's rule at times. He is big, tall and muscular. The only times he speaks is in the episode "King Gus " where King Bob considers him as a temporary replacement but withdraws due to his stature, and in "The Rules " to cease the fighting between the 6th graders and the younger students. He talks with a Philly style accent. His last name Foster was revealed in the Episode "The Rules " to be Foster as that is what Jerome calls him.
Ad blocker interference detected!
Wikia is a free-to-use site that makes money from advertising. We have a modified experience for viewers using ad blockers

Wikia is not accessible if you've made further modifications. Remove the custom ad blocker rule(s) and the page will load as expected.