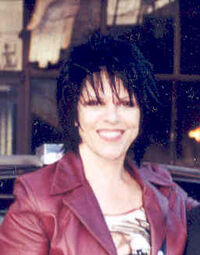 April Terri Winchell (born on January 4, 1960 in New York City) is an American actress, writer, voice actor, talk radio host, and commentator. She is the daughter of the late Paul Winchell.
She is probably best known to this wiki as the voice actress of Ms. Finster, who appeared in most episodes of Recess. She also voiced Terk Shrew, Old Monkey Lady, and the Mother Bird In Disney's Jungle Cubs.
Links
Ad blocker interference detected!
Wikia is a free-to-use site that makes money from advertising. We have a modified experience for viewers using ad blockers

Wikia is not accessible if you've made further modifications. Remove the custom ad blocker rule(s) and the page will load as expected.